Start LED Lighting Project Now
Middy's is a facilitator of government subsidy schemes including VEU (VIC) & IPART (NSW).
LED lighting has rapidly evolved over the years and the exposure of this technology has allowed for many new entrants and channels to market.
At Middy's TechEnergy we pride ourselves on providing reputable brands of the highest quality and performance, ensuring clients comply with current Australian Standards by utilising the correct fitting for the application.
What is VEU (VIC) & IPART (NSW)?
By improving your power consumption through the replacement of existing equipment to energy efficient solutions, the government assists by subsidising some of the installation. There is a strict procedure involved in complying and Middy's have the expertise to assist with these requirements.
Assessing and implementing LED lighting requirements is a simple process. A preliminary Middy's 'Energy Trust' proposal will be produced and supplied to you by simply following the below steps.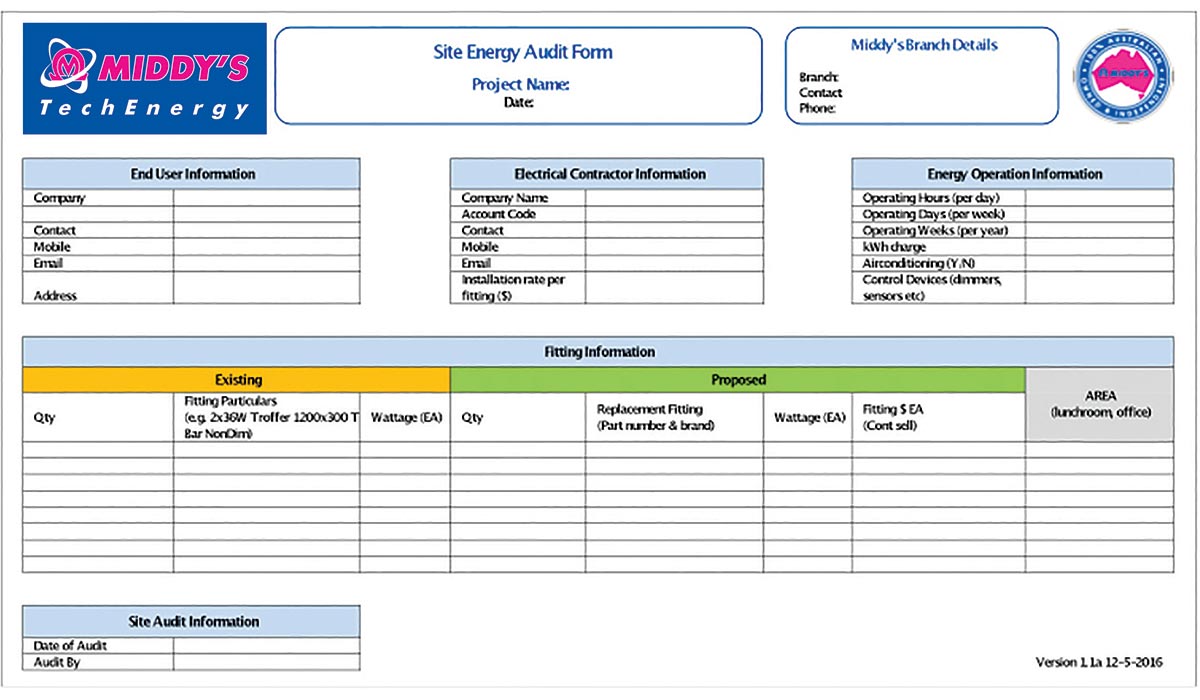 Site Energy Audit
An on-site energy audit is often the first step to establishing customer energy efficiency requirements. TechEnergy can come to your premises and conduct an on-site audit or you can provide the information yourself with our Site Energy Audit Form.